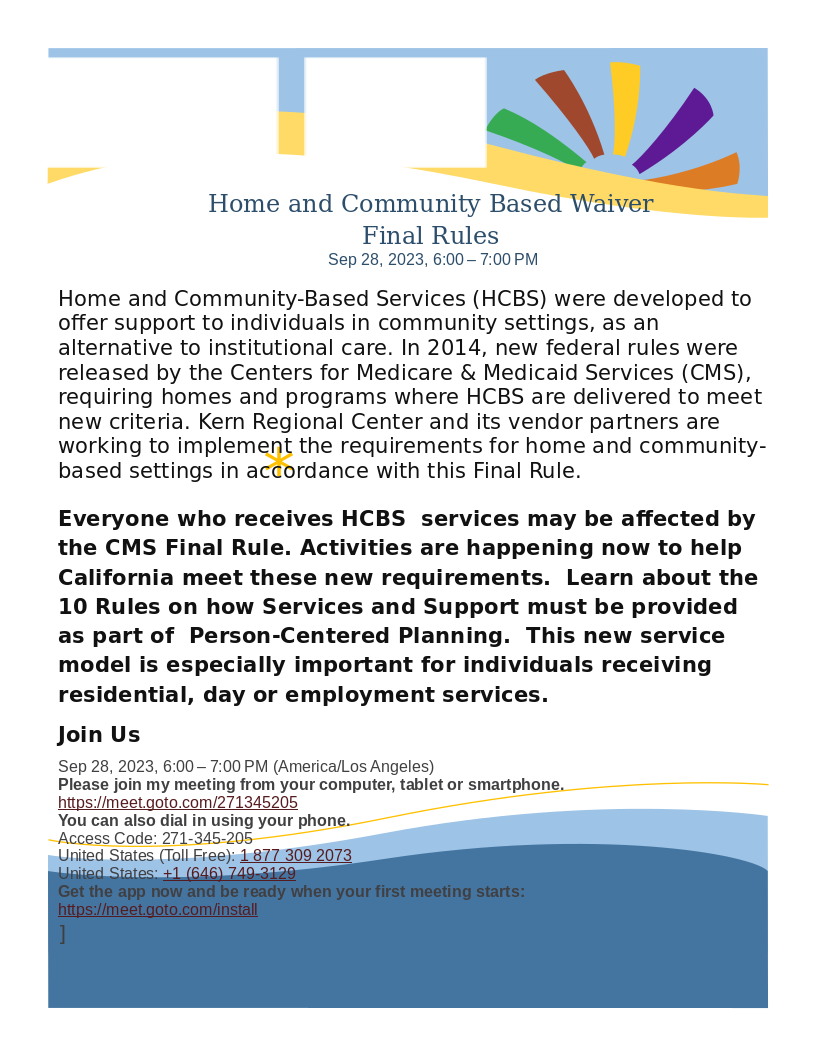 Bakersfield ARC Webinar: The 10 Federal Home and Community Based Services Regulations
Bakersfield ARC is excited to invite you to join us for our English webinar on the HCBS Waiver Final Rule, which is a new federal regulation that will affect how HCBS services are delivered and funded. 
The webinar will introduce you to the main concepts and requirements of the rule, and how it will impact you and your loved ones.
The 10 Federal Home and Community Based Services RegulationsSep 28, 2023, 6:00 – 7:00 PM (America/Los Angeles)Please join my meeting from your computer, tablet or smartphone.https://meet.goto.com/271345205You can also dial in using your phone.Access Code: 271-345-205 United States (Toll Free): 1 877 309 2073United States: +1 (646) 749-3129Get the app now and be ready when your first meeting starts:https://meet.goto.com/install
You can find the slides for the English version here. This webinar is part of the HCBS Waiver Compliance Grant 22-23, which supports our efforts to comply with the rule and enhance the quality of our services.