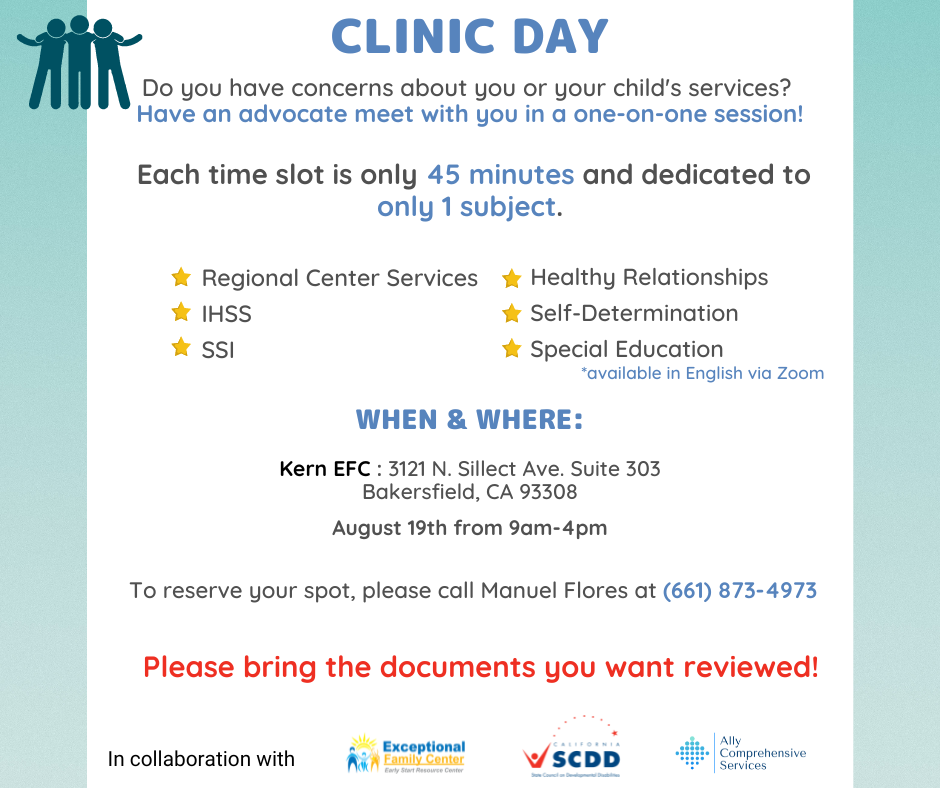 Clinic Day
Do you have concerns about you or your child's services?
Have an advocate meet with you in a one-on-one session!
Each time slot is only 45 minutes and dedicated to only 1 subject.
Regional Center Services
IHSS
SSI
Healthy Relationships
Self-Determination
Special Education
Please bring the documents you want reviewed!
To reserve your spot, please call Manuel Flores at (661) 873-4973
When & Where:
Kern EFC : 3121 N. Sillect Ave. Suite 303
Bakersfield, CA 93308
August 19th from 9am-4pm