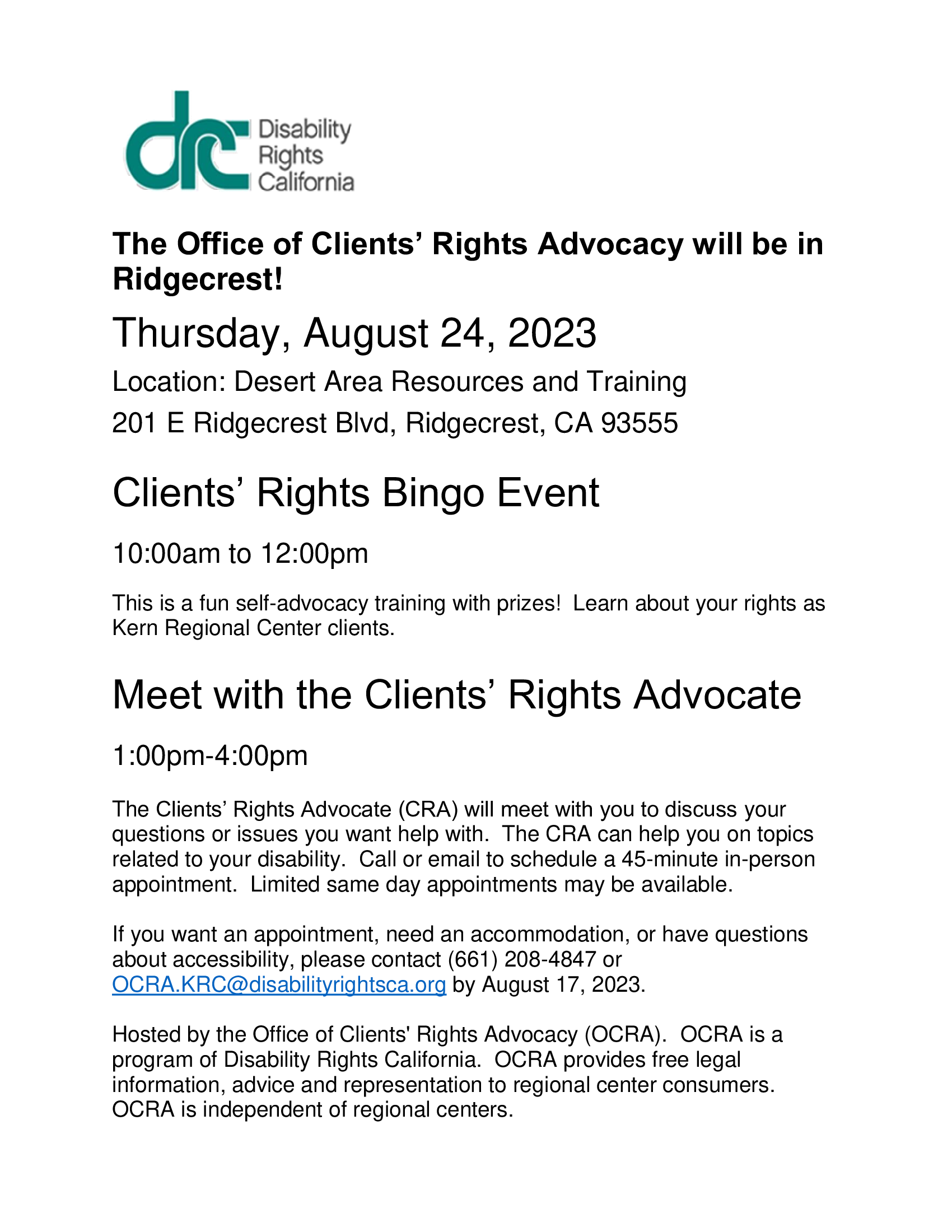 Disability Rights California: Ridgecrest Outreach
The Office of Clients' Rights Advocacy will be in Ridgecrest!
Thursday, August 24, 2023
Location: Desert Area Resources and Training
201 E Ridgecrest Blvd, Ridgecrest, CA 93555
Clients' Rights Bingo Event
10:00am to 12:00pm
This is a fun self-advocacy training with prizes! Learn about your rights as Kern Regional Center clients.
Meet with the Clients' Rights Advocate
1:00pm-4:00pm
The Clients' Rights Advocate (CRA) will meet with you to discuss your questions or issues you want help with. The CRA can help you on topics related to your disability. Call or email to schedule a 45-minute in-person appointment. Limited same day appointments may be available.
If you want an appointment, need an accommodation, or have questions about accessibility, please contact (661) 208-4847 or OCRA.KRC@disabilityrightsca.org by August 17, 2023.
Hosted by the Office of Clients' Rights Advocacy (OCRA). OCRA is a program of Disability Rights California. OCRA provides free legal information, advice and representation to regional center consumers. OCRA is independent of regional centers.