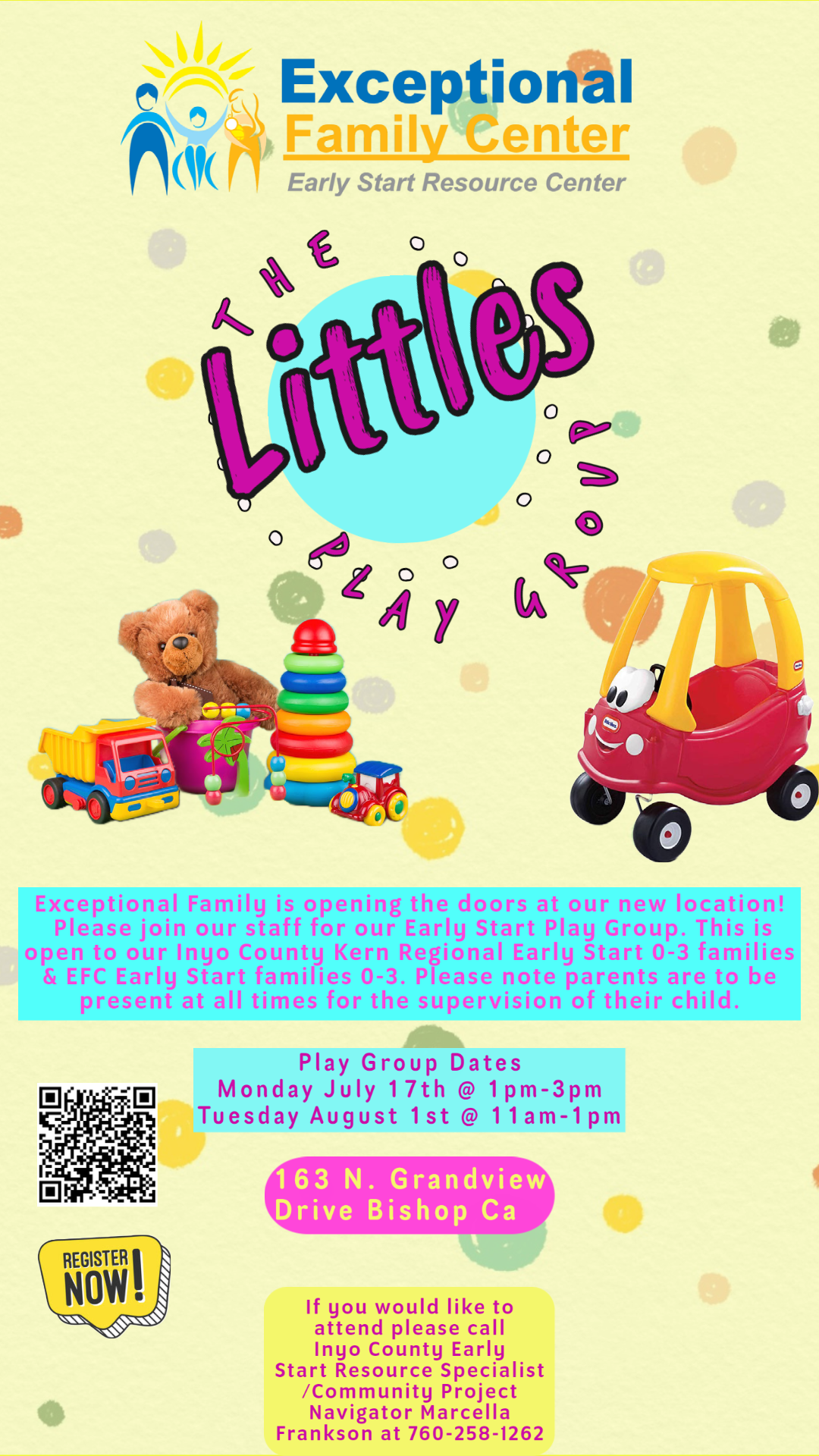 Early Start Play Group at Exceptional Family Center
Scan the QR Code on the flyer to register now!
Exceptional Family is opening the doors at our new location! Please join our staff for our Early Start Play Group. This is open to our Inyo County Kern Regional Early Start 0-3 families & EFC Early Start families 0-3. Please note that parents are to be present at all times for the supervision of their child.
Tuesday August 1st @ 11 AM-1 PM
163 North Grandview Drive
Bishop, CA
If you would like to attend, please call Inyo County Early Start Resource Specialist/Community Project Navigator Marcella Frankson at 760-258-1262