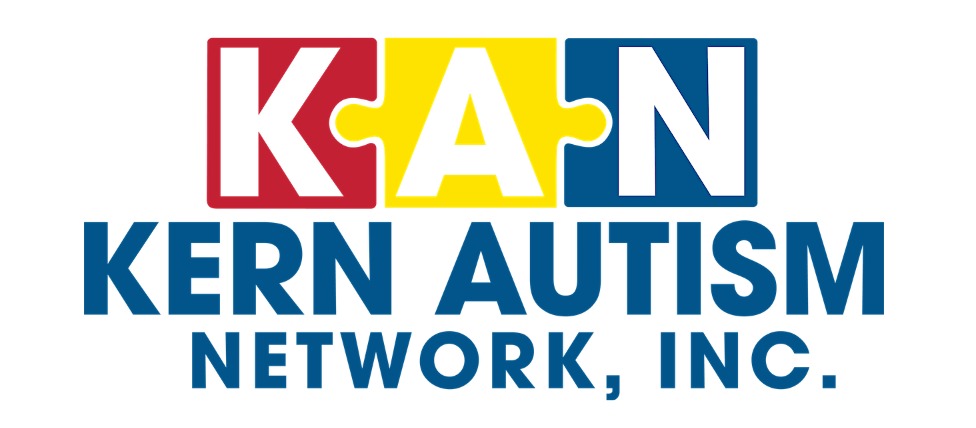 Kern Autism Network, Inc.: Autism Spectrum Disorders Seminar Series 2023-2024
We're hosting a new event, and we'd love to see you there. Join us for Autism Spectrum Disorders Seminar Series 2023-2024.
September 20, 2023 at 9:00 AM
Hyatt Place Bakersfield
310 Coffee Road
Bakersfield, CA 93309
Register HERE soon because space is limited!
Join Kern Autism Network, Inc. in our return seminars approach at providing up to date information to parents, educators, therapist, SLP, MFT, LSW, doctors and community at large. These series of seminars will occur throughout the 2023-2024 school year with speakers in the field of Autism expertise, with topics meant to address the entire Autism Spectrum as defined by the DSM-5.
Topic: "Testing and Assessments – What Parents Need to Know"
Description:
A crucial step in the IEP process is Evaluation/Assessment. Participants will learn about the special education evaluation process and what it means for their child. Who does the evaluation? How long do evaluations take? Is testing really necessary? What questions should parents ask? What if they disagree with the test report? Participants will also learn more about eligibility determination and redetermination, as well as translating assessment data into Present Levels of Performance.
Familiarity with IDEA requirements and student/parent rights re: evaluating students' needs
Understanding of the evaluation process:
What are the purposes of educational testing?
What are psychoeducational tests?
How can I understand the information in the report (basics of test scores and their meaning)?
How will the evaluation information be used?
Confidence in their understanding of their child's needs and how to advocate effectively for them
More "tools" to establish and maintain a collaborative relationship with their school district
Awareness of the process for obtaining Independent Educational Evaluations (IEE)
Guest Speakers: Ann Simun, PsyD & Sandra Dixon Shove
Ann Simun, PsyD is a clinical neuropsychologist, licensed clinical psychologist, and former school psychologist with more than 20 years experience. She has trained psychologists at the district and university level, teaches graduate level psychology coursework, and has presented nationally at numerous conferences. Her clinic is a training site for neuropsychologists. She has testified in numerous jurisdictions and been deemed an expert witness in psychological assessment.
Sandra Dixon Shove is a former elementary educator, non-attorney special education advocate in private practice (since 2005), Autism Society affiliate leader, and longtime COPAA member. Over the course of her teaching career, Sandy worked with music students ranging in age from toddlers to adults and general education students from preschool through elementary grades. She served as Vice President of the Autism Society of Santa Barbara, Second Vice President and First Vice President of the Autism Society of California, and currently Coordinates ASC's Scholarship Selection Committee. Sandy presents at regional and national conferences and offers local trainings for parents, professionals, graduate students, and community members on the IEP process, systemic advocacy, and parent-professional collaboration. The mother of three young adults (one with autism), Sandy draws from this broad background and shares lessons learned while helping other parents become empowered members of their children's planning teams.
Who should attend:  Parents, caretakers and community at large.
This seminar will be held at Hyatt Place of Bakersfield
Parking Options: Hyatt of Bakersfield has ample parking in its parking lot. Doors open at 8:30 a.m. for check-in and seminar starting promptly at 9:00 a.m.
No children please, as we do not have childcare nor the area to accommodate. 
NOTICE: No Refunds-if you are unable to attend, please contact us so that you can pass the registration to another relative, co-worker or colleague.
We hope you're able to join us!
Click HERE for more Kern Autism Network, Inc. Events