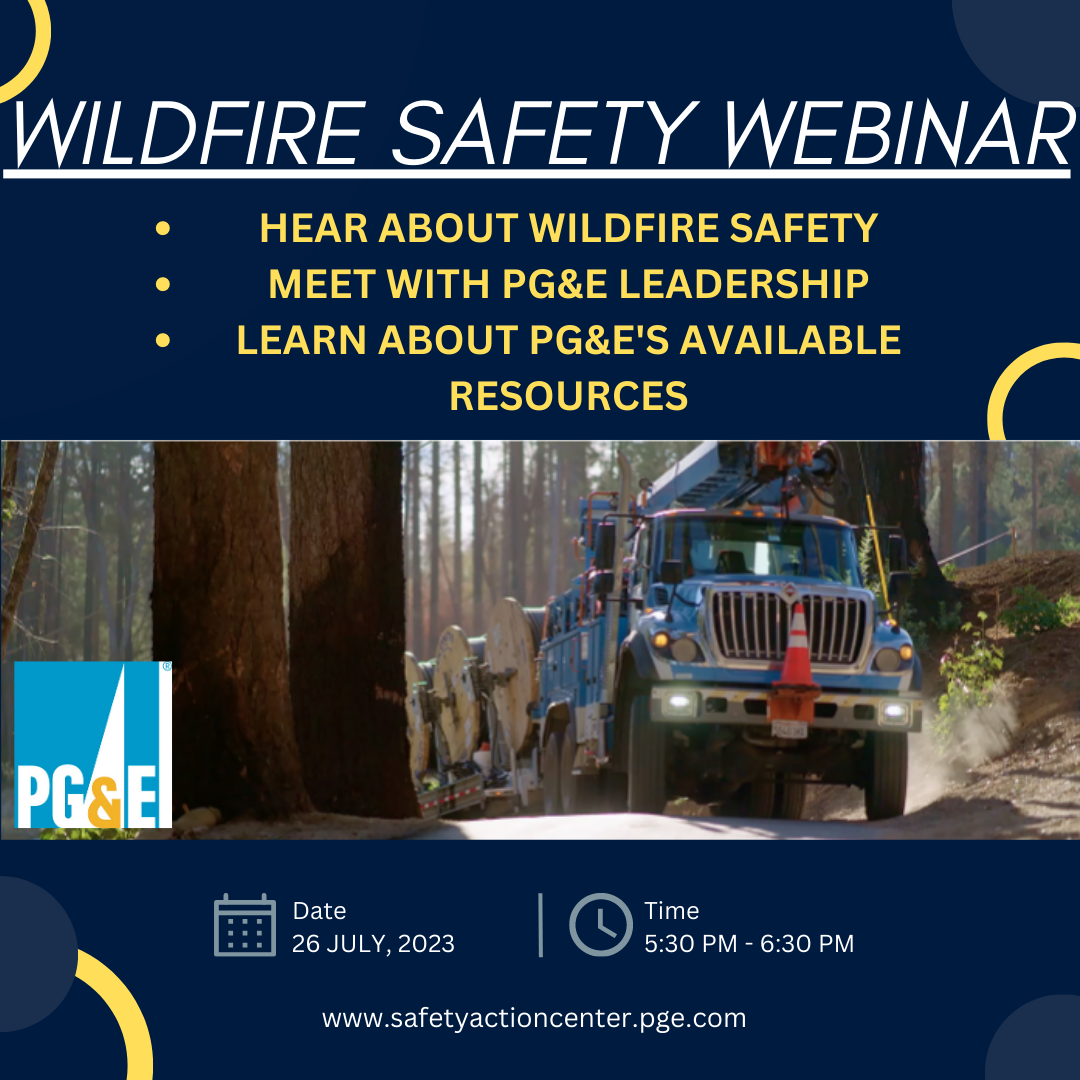 PG&E Wildfire Safety Webinar for All Customers
For those of you that weren't able to attend the PG&E training in May, no need to fear! PG&E will be hosting a Wildfire Safety Webinar for all of their customers this coming Wednesday, July 26 from 5:30 PM to 6:30 PM.
In summary, the webinar will cover wildfire safety, PG&E's available resources, and a chance for you to meet with PG&E leadership. Further, this training can not only help you in your everyday lives but can also provide you with the necessary tools to help those we serve.
So, if you are interested, please save the date and visit the link below:
JOIN NOW! PG&E WILDLIFE SAFETY WEBINAR
You can also join via phone by calling 888-323-9710, Conference ID: 7952909
Can't make it? View all webinar and event recordings here.
For more information on how you and your family can plan for and stay safe during an emergency, please visit safetyactioncenter.pge.com
As always, stay safe and feel free to share the info!