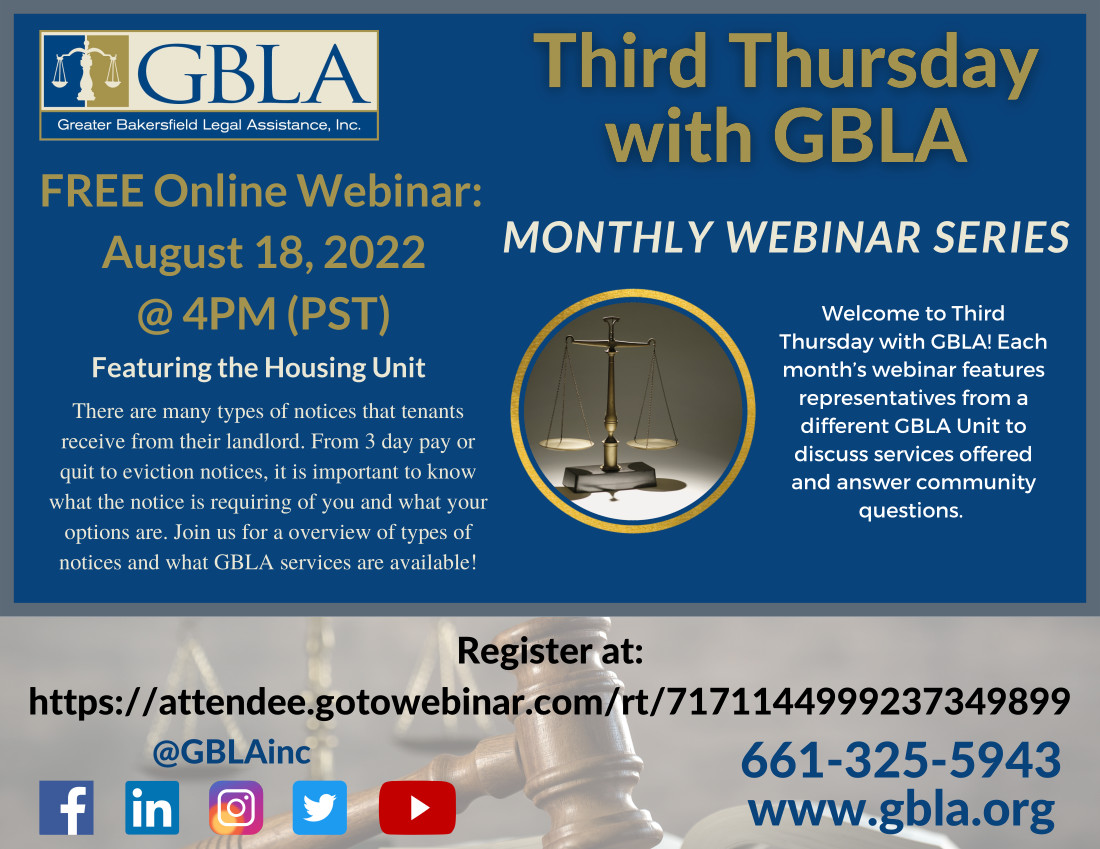 Third Thursday with GBLA – Featuring the Housing Unit
Third Thursday with GBLA – Featuring the Housing Unit
FREE Online Webinar: August 18, 2022 @ 4PM (PST)
There are many types of notices that tenants receive from their landlord. From 3 day pay or quit to eviction notices, it is important to know what the notice is requiring of you and what your options are. Join us for an overview of types of notices and what GBLA services are available!
Register at: https://attendee.gotowebinar.com/rt/7171144999237349899
Welcome to Third Thursday with GBLA! Each month's webinar features representatives from a different GBLA Unit to discuss services offered and answer community questions.