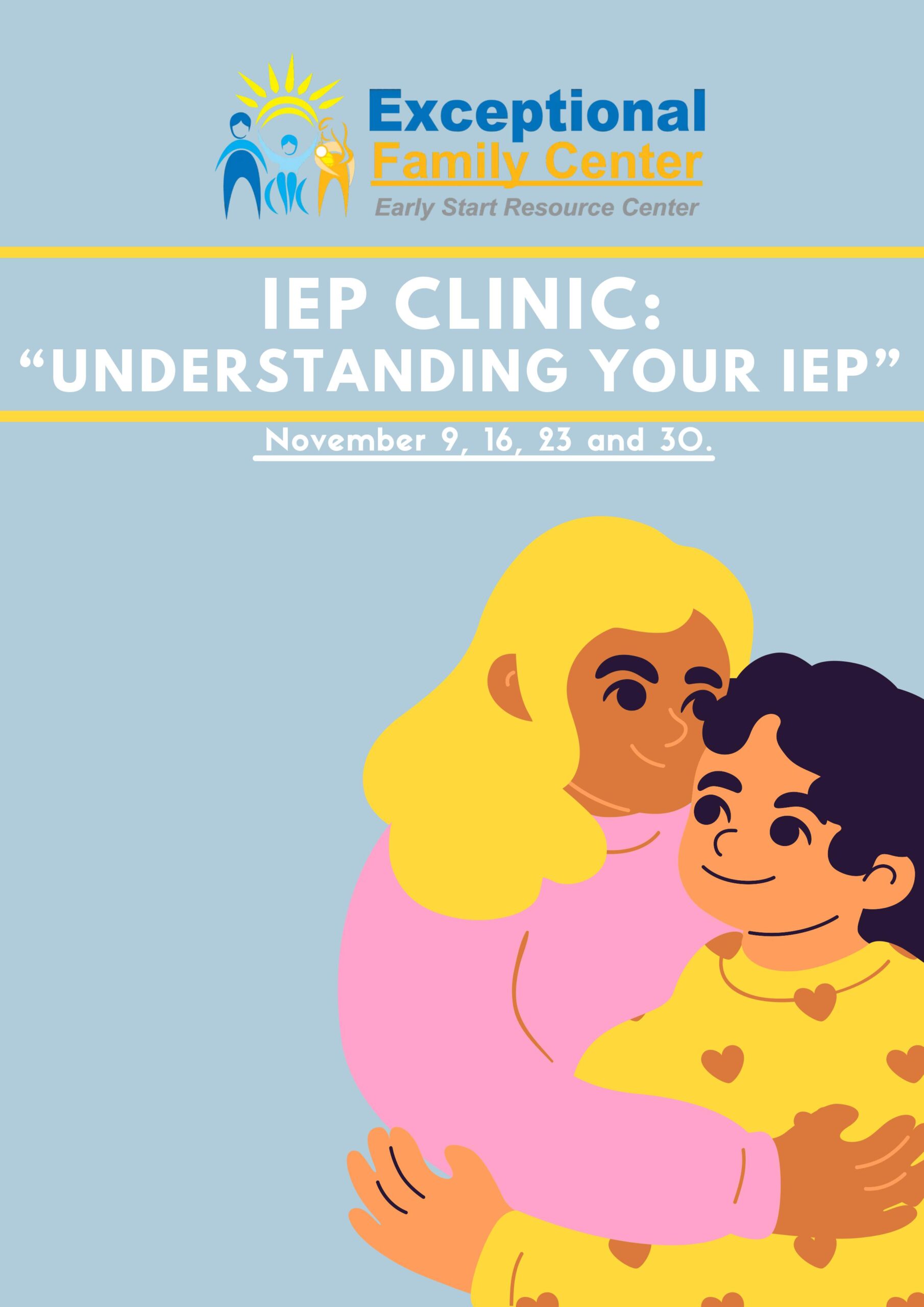 Understanding Your IEP
IEP CLINIC: "UNDERSTANDING YOUR IEP"
November 9, 16, 23 and 30
IEP clinic is taking place every Tuesday of November 9th, 16th, 23thand 30th.
By appointment only.
Must wear a mask at all times.
Appointments are no longer than hour.
Must be in time, if more than 15 minutes latethe appointment will be cancelled.
Parents must have the latest IEP copy inorder to be elegible for the appointment.
KRC clients only.
For more information or to book an appointment please call (661) 873-4973.
www.kernefc.org