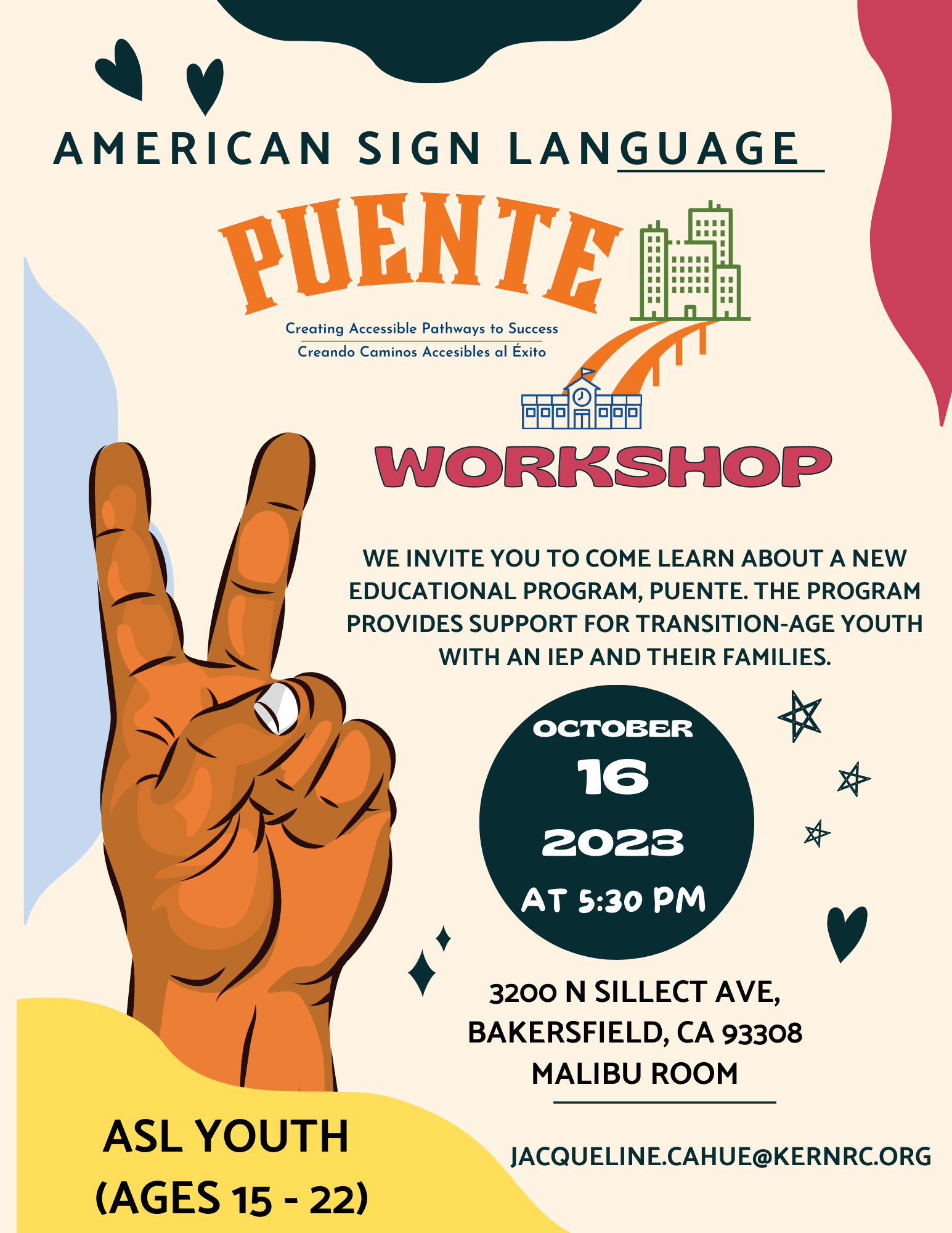 PUENTE Presents: American Sign Language Workshop
We invite you to come learn about a new educational program, PUENTE. The program provides support for transition-age youth with an IEP and their families.
October 16, 2023
5:30 PM
3200 N. Sillect Avenue
Bakersfield, CA 93308
Malibu Room
Contact jacqueline.cahue@kernrc.org for more information!